Residence: Toronto, Canada
Wendalyn Bartley is a Toronto-based composer whose work combines influences from electroacoustic and concert music, extended voice work, improvisation, soundscape and Deep Listening practices. She has collaborated with artists from a variety of disciplines, and her works have been performed and broadcast internationally. Her most recent CD, SoundDreaming: Oracle Songs from Ancient Ritual Spaces, was created from vocal improvisations created in various cave and megalithic sites in Malta and Crete.
Date: April 30, 2016
Source: eContact! 18.2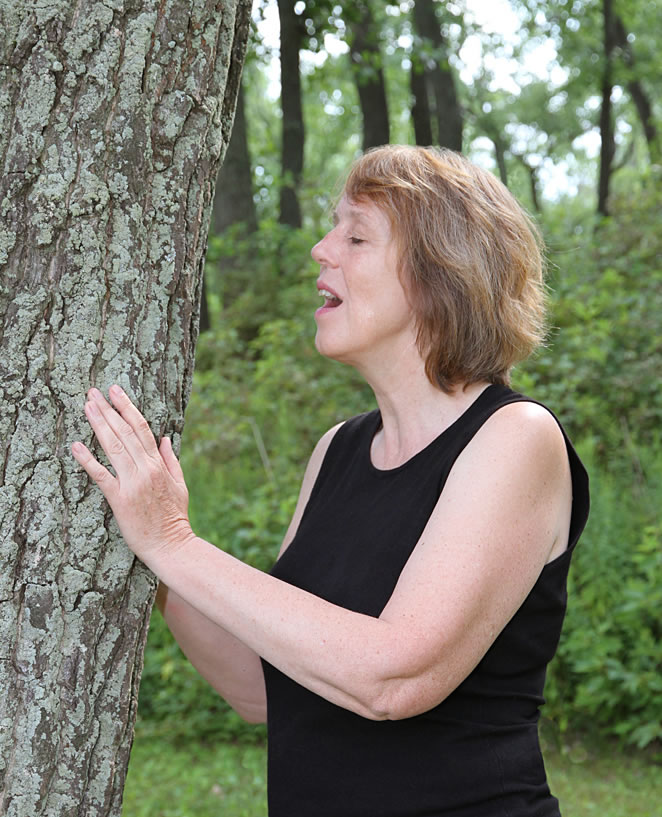 Wende Bartley oracle singing in Vancouver's Stanley Park on 2 May 2015. Photo
:
Margaret Irving.