Residence: Baltimore, USA
Master and Bachelor of Music, Peabody Conservatory of Music Johns Hopkins University. First Prize, 1986 14th International Electroacoustic Music Competition, Bourges, Program division, "WITH LOVE, a fantasy for live cello and decorated cello cases." First American woman to win a first prize in the Bourges competition, first woman to win Program division. Winner of ASCAP Standard Award each year since 1987. First orchestral work by a Maryland composer performed by Baltimore Symphony Orchestra in Meyerhoff Symphony Hall, December, 1982, Comissiona conducting, "Force III". Juror for CEC's YESA and Jeu de Temps / Times Play 2001–03 (2003 with UK's SAN). Performed interactive electroacoustic music on Kennedy Center, Millennium stage, Washington, DC, August, 2001. "Variations of Variations," XI, "Cuban Lawyer, Juan Blanco" in Sonic Circuits Concert, (premiere Havana, Cuba 2000). Performances in The US and internatinonallyArtistic Producer/Director in 1988, Produced International Electroacoustic Music Festival when composers from 14 different countries attended. Published by Hollins and Park Music Company.
Date: March 3, 2008
Source: CEC / Concordia Archival Project (CAP)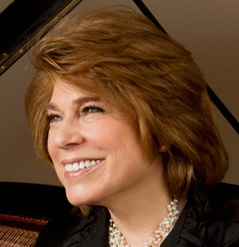 Photo
:
Christian Steiner.