Residence: Vienna, Austria
Bernhard Loibner works as a composer of digital music and media artist in Vienna, Austria. His work centres around creating and performing electronic sound and music but often crosses the border into other (electronic) media like video, radio or the internet but also into performance related art forms such as theatre or dance. Collaborations include the sound/video/voice performance duo Nerve Theory with US-based video artist Tom Sherman, radio works with the writer Robert Woelfl, music for the dance company Artificial Horizon and choreograph Milli Bitterli or the media theatre group moop. He taught at the Universities for applied Arts in Vienna and Salzburg, gave guest lectures and workshops in Austria, the UK and the US. He released several CDs and played concerts in Austria, Germany, Slovenia, France, England, USA and Canada.
Date: April 28, 2003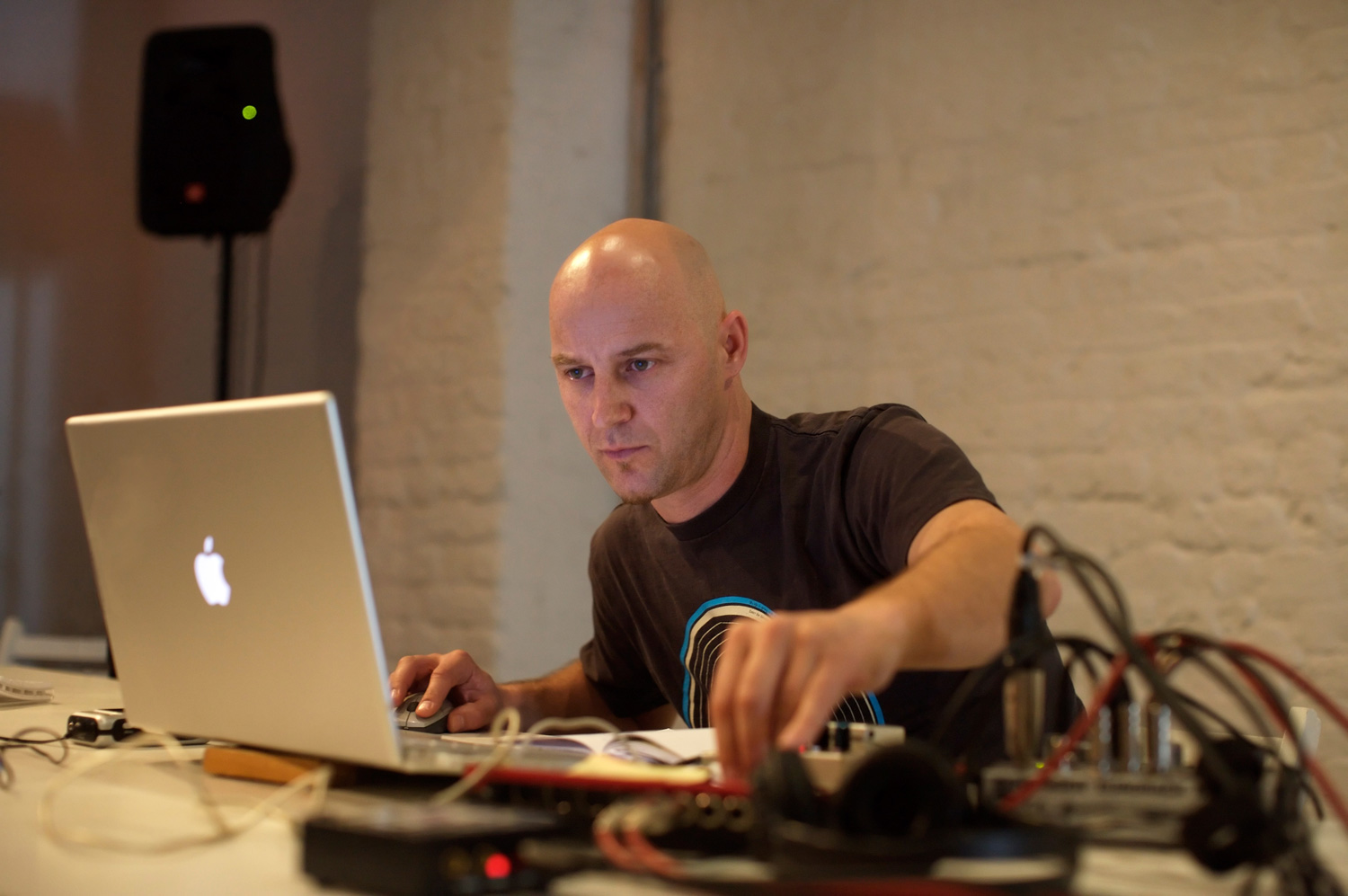 live @ Icebox, Capetown, South Africa Photo
:
Chris Malcolm, 2007.