Residence: Winnipeg, Canada
Gordon Fitzell is a Canadian composer, performer and media artist. His work has been performed by numerous ensembles including Norwegian group BIT20, Canada's Ensemble contemporain de Montréal, and American sextet eighth blackbird, whose Grammy-winning album strange imaginary animals features two of his works. He has also contributed to collaborative media installations in Canada, the United States, Belgium and Portugal. Recent performances include premieres in Rio de Janeiro (PianOrquestra), Vancouver (VSO Annex Series) and Montréal (Totem Contemporain). An Associate Professor of Music at the University of Manitoba, Fitzell also leads the eXperimental Improv Ensemble (XIE) and serves as an Artistic Director of the Winnipeg new music series GroundSwell.
Date: December 27, 2013
Source: eContact! 15.3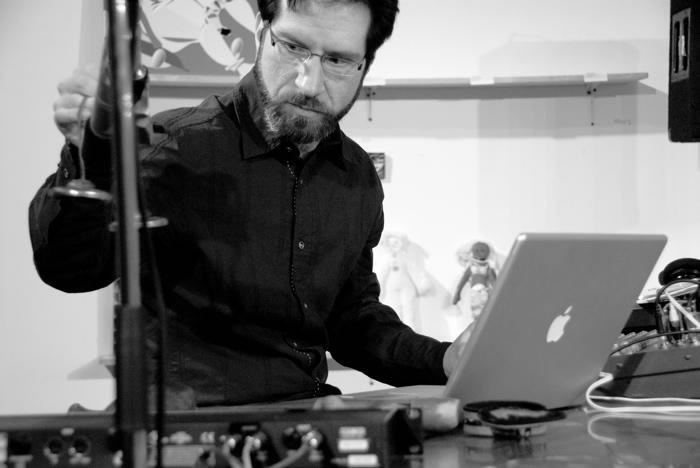 Gordon Fitzell performing live electronics at Ace Art Gallery in Winnipeg on 28 May 2007.