Residence: Berlin, Germany
jef chippewa is a composer, new music notation specialist and arts administrator, not to mention a fantastic cook. Sound objects and funky performance techniques have long played an important role in his compositional work, and theatricality and gestural choreography have been integral components of his most recent instrumental pieces: the concert-theatre-fluxus work cabinet de curiosités (2015), the live-notated something like this but not this and not that either (2017) and the single-upbow string trio al tallone (2018). His work has been presented in traditional concert venues, art galleries, festivals and trains by ensembles such as LUX:NM, CrossingLines and ensemble recherche. In 1999, chippewa founded shirling & neueweise, a company specialized in New Music notation, and he has led seminars on "New Music Notation: Score design, function and role" in Canada, Germany, Mexico, Israel and the USA. Since 2005, he has acted as Administrative co-Director of the Canadian Electroacoustic Community, Canada's national association for electroacoustic practices, and is Coordinating Editor of their electronic journal, eContact!
Date: February 22, 2018
Source: eContact! 19.3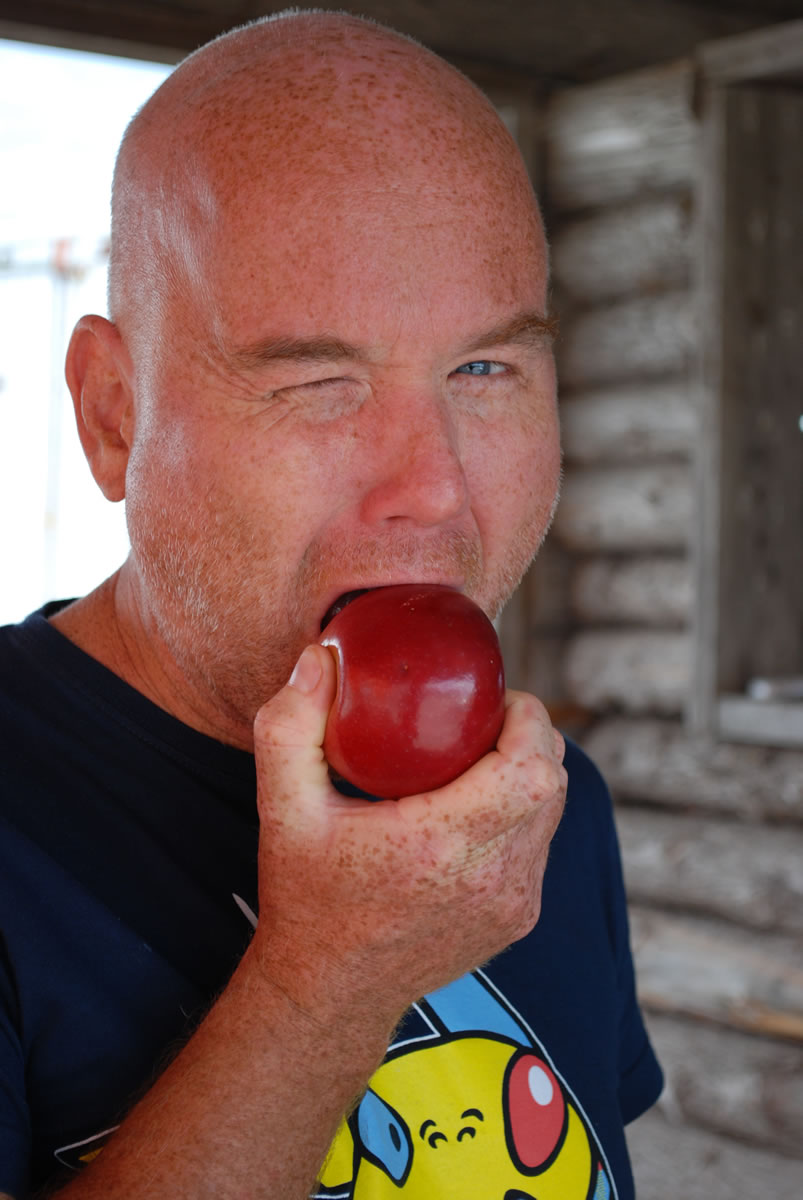 jef chippewa enjoying an incredibly delicious central-Ontarian apple somewhere along Highway 28 in Peterborough County in August 2014. Photo
:
Liat Grayver, 2014.