Residence: Vancouver, Canada
Carey Dodge is a multidisciplinary artist whose work involves sonic arts, interactivity, installations, sound design, projection design and performance. He specializes in developing novel live sound and projection systems for performance and installation work. These systems often include live performance, custom-made software, algorithmic composition, live processing, surround sound environments and interactivity. Carey has a keen interest in creating new and exciting immersive experiences. He is based in Vancouver, where he is the Technology Director for Boca del Lupo. His collaborations, individual work and research have taken him across Canada, to France and to the UK. Since 2011, Carey has been a Board Member of the Canadian Electroacoustic Community (CEC).
Date: August 31, 2017
Source: eContact! 18.4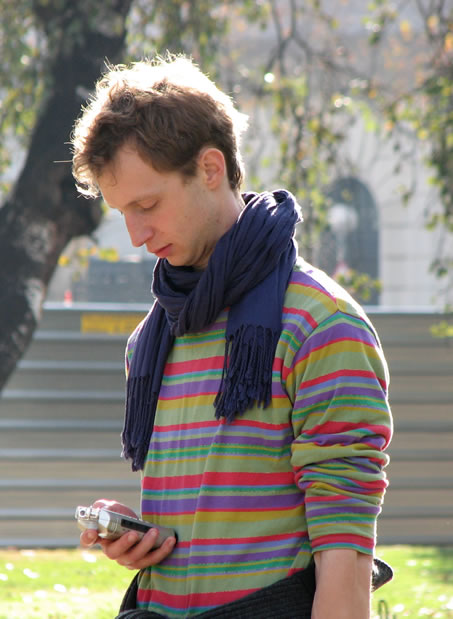 CEC Vice-President Carey Dodge recording little green parrots in Barcelona in 2007. Photo
:
Heather Dodge, 2007.