Residence: Montréal, Canada
Eldad Tsabary is the coordinator of electroacoustic studies at Concordia University in Montréal. He is founder and director of Concordia Laptop Orchestra (CLOrk) which specializes in collective improvisation and interdisciplinary collaborative performances in which students function as co-creators/co-researchers. CLOrk's notable performances include a recent collaboration with singer Ariane Moffatt at Montreal's Musée d'Art Contemporain and a performance at Akousma festival 2016. In the past decade, Eldad has also spearheaded research and development of a new sound-focused aural training method for electroacoustic musicians, which is inspired by perception studies and based on a transformational, democratic educational model. Eldad has been an active member of the sound and gender group established at Concordia by his student Joanne Mitrovic. He is a co-editor of an upcoming book on the history of women in electronic music. Eldad received his doctorate in music education from Boston University. He is president of the Canadian Electroacoustic Community (CEC) since 2013.
Date: May 1, 2018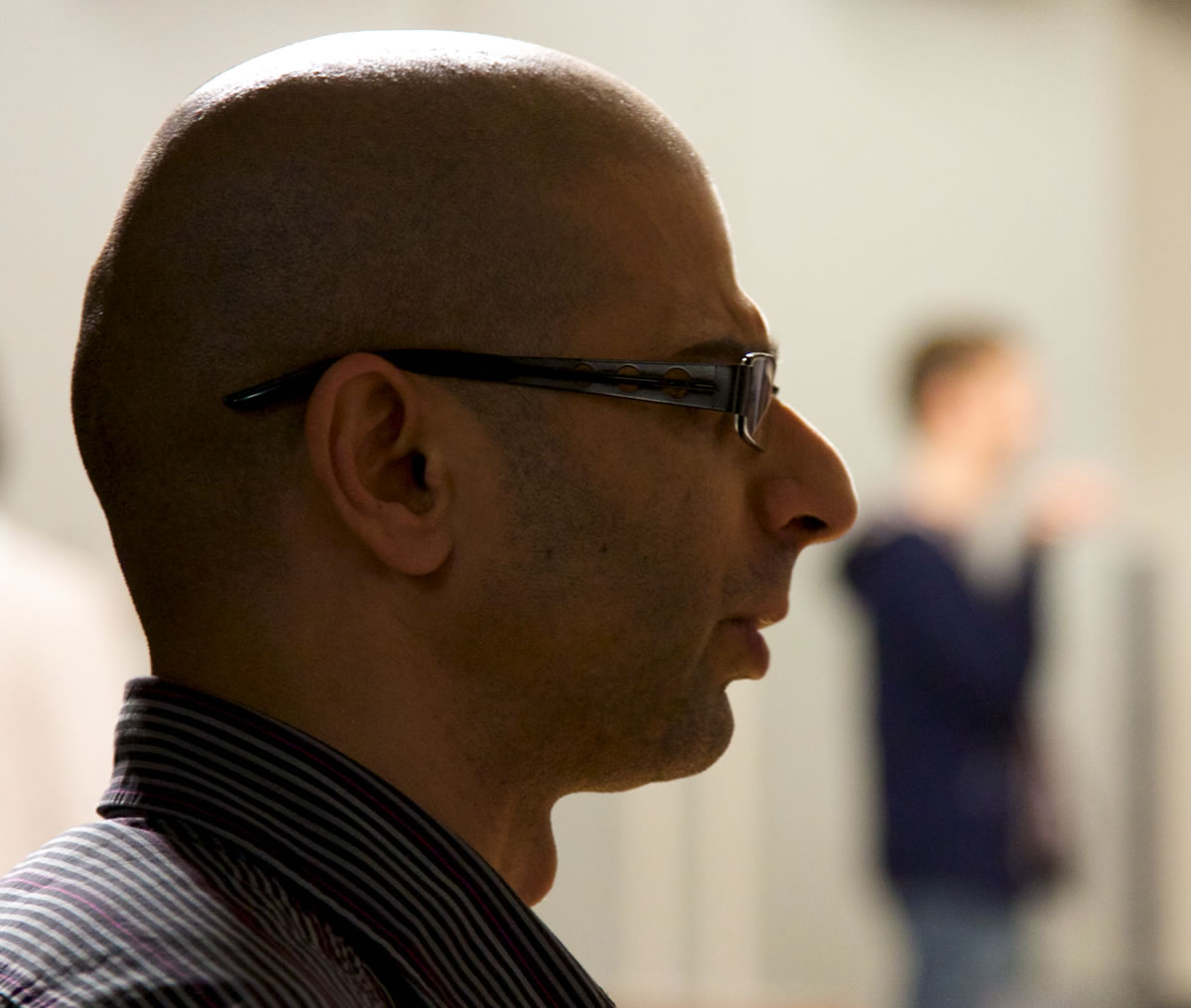 Eldad Tsabary at the Concordia University launch of the CEC's 25th Anniversary Tour, 11 November 2011. Photo
:
Yves Gigon, 2011.