Residence: Montréal, Canada
Jean-François Blouin studied at the Conservatoire de Musique de Montréal under Yves Daoust. There he is developing computer-assisted music and composes acousmatic works. He has collaborated in the creation of mixed works by Michel Gonneville, Louis Dufort, Charles-Antoine Fréchette and Gabriel Dharmoo. He has done the sound design for theatre works (Marc Béland and Guy Sprung), dance pieces (Catherine Castonguay, Estelle Clareton and Sonia Biernath), the circus (Nicolas Cantin) and visual arts (Julie Favreau and Sylvie Chartrand). In 2005, with colleague Benoit Rolland, he founded the duo Blube, which performs live electroacoustic music. In 2008, his work Catacombes was awarded 2nd prize in the Canadian Electroacoustic Community's Jeu de temps / Times Play (JTTP) project.
Date: May 18, 2008
Source: JTTP 2008
Translation: jef chippewa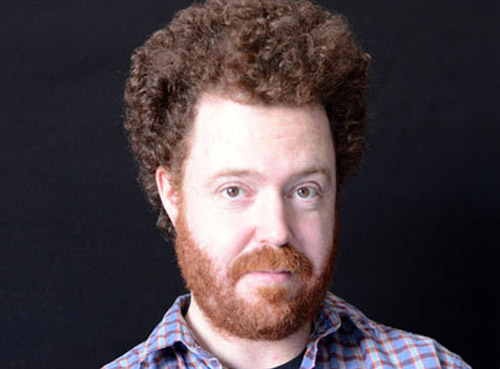 Photo
:
Jean-François Laporte.