Residence: Verdun, Canada
Pierre Paré-Blais is above all a Stage Director for the theatre and the circus, with complementary studies in vidoegraphy and electroacoustic composition. After a start in theatre he travelled to Bali to study dance, as well as studying in comparative literature and English studies. With a curiosity for new technologies, he enrolled in an electroacoustic composition programme, during which he concentrated on videomusic creation. Pierre is currently working on a number of diverse projects, notably the work IssacRedux and the founding of a research group interested in the circus and musique concrète.
Date: May 12, 2013
Source: eContact! 15.2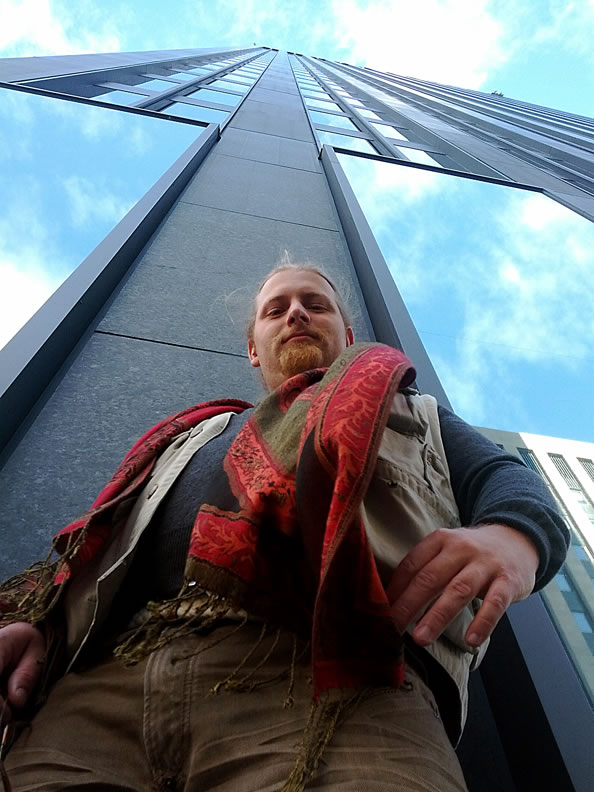 [not available in english] Pierre Paré-Blais, en tournage dans le Vieux-Montréal comme 1er assistant caméra.