Residence: Montréal, Canada
Originally from Québec City, Guillaume Barrette completed his studies at Cégep de Sainte-Foy in Natural Sciences and Music. Afterwards, in order to combine his main interests, he undertook studies in electroacoustic composition at the Université de Montréal. Recipient of first prize in the 2010 SOCAN Foundation's Awards for Young Composers as well as third prize in 2012, he was also a finalist in the CEC's JTTP 2011 and 2009. In 2010, he completed an enriching séjour to pursue his artistic studies at De Montfort University in England. He is currently finishing a master's degree with the subject of developing a hyper-guitar as a tool for composition.
Date: September 15, 2014
Source: JTTP 2014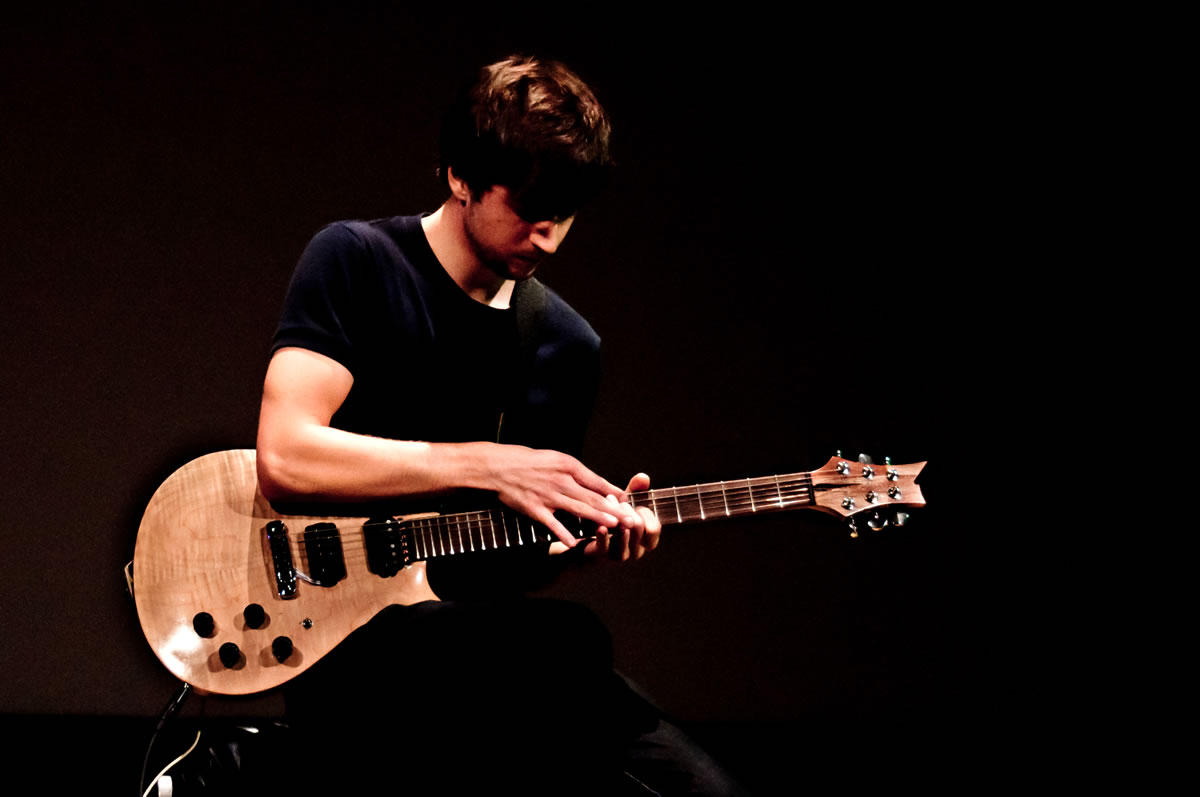 Guillaume Barrette performing on his hyperguitar at Salle Claude-Champagne (Université de Montréal) during eBUZZ 2013 on 25 January 2013. Photo
:
Marie-Ève LaBadie.