Residence: Montréal, Canada
Maxime Corbeil-Perron draws inspiration from the instrumental tradition and nature to create a personal, abstract and lively sound world. The Montréal-based composer divides his time between the new music scene, experimental film and the local underground scene. His music has been awarded first prize in the Jeu de temps / Times Play (JTTP) competition (Canada, 2011), a special mention and medal of the Senato della Repubblica Italiana at the Città di Udine competition (Italy, 2012) and the second prize from the Destellos Foundation competition (Argentina, 2012). His video Ghostly and his mixed-media piece Vertiges (for tape, siren organ and live electronics) have both recently been awarded 3rd place (ex-æquo) at the 2013 Musicworks International Electronic Music Contest. His work has been distributed by Taukay Edizione Musicali, Vox Novus, Hardcore Jewellery and Kohlenstoff Records. Maxime graduated with high honours from the Conservatoire de Musique de Montréal with a master's degree in electroacoustic composition.
Date: November 6, 2014
Source: Cache 2011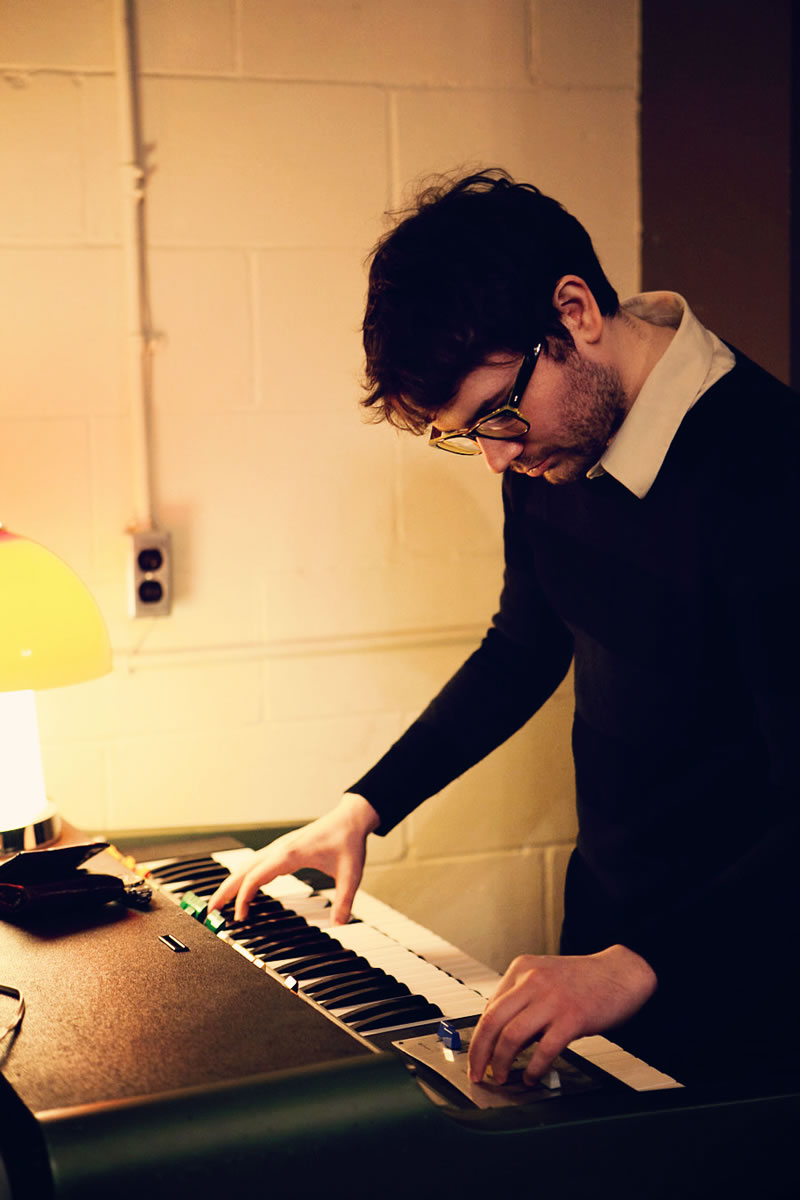 Maxime Corbeil-Perron recording Farfisa Organ at the Treatment Room Studio in Montréal, Spring 2012. Photo
:
Caroline Campeau.