Residence: Montréal, Canada
Bachelor's student in mixed composition at Université de Montréal, Marc-André Perron is a multi-instrumentalist and composer particularly interested in electroacoustic and acousmatic, but also for instrumental formations. Over the course of fifteen years he participated in over a hundred concerts as a performer and as a conductor of a range of ensembles (jazz, popular music, string quartets, orchestra), notably at the Montréal International Jazz Festival, Annecy conservatory (France) and at Place des Arts (Montréal). He has received various awards for his studies and in competitions. Presently he is exploring and developing a realist æsthetic inspired by acoustic ecology, his work seeing the listener as an auditory witness to his acoustic environment, in a manner that honours the soundscape from the point of view of space and of time.
Date: September 19, 2011
Source: JTTP 2011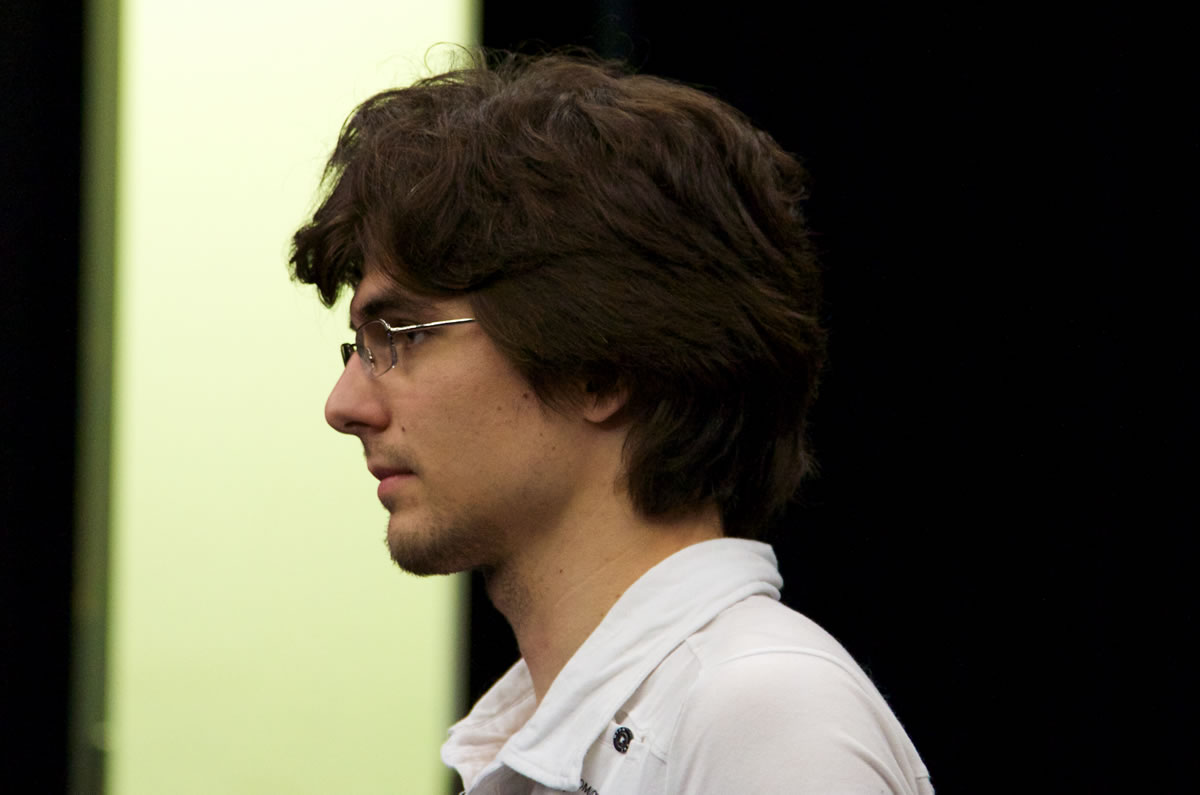 Marc-André Perron at the Conservatoire de musique de Montréal during the 2nd stop on the CEC's 25th Anniversary Tour, 12 November 2011. Photo
:
Yves Gigon, 2011.