Residence: Paris, France
Andrea Cohen is a pianist, sound artist and radio producer. Born in Argentina, she has been living in Paris since 1974. She is an author and performer of several musical theatre works in which musical and theatrical elements are integrated into a personal, pluridisciplinary language. She has also composed incidental music for theatre, video and radio, and has composed an opera, Fois il était une deux trois, played by children. As author of numerous radio programs and works, she has been collaborating with Radio France (France Culture) since 1985. In 2005, she was awarded a doctorate by the University Paris-Sorbonne, where she successfully defended her theses "Composers and Radio Art." From 2007 to 2011 she was an Associate Researcher of the IOCT (Institute of Creative Technologies) at De Monfort University (Leicester, UK), where she developed the Soundson Program with Wiska Radkiewicz.
Date: March 12, 2013
Source: eContact! 14.4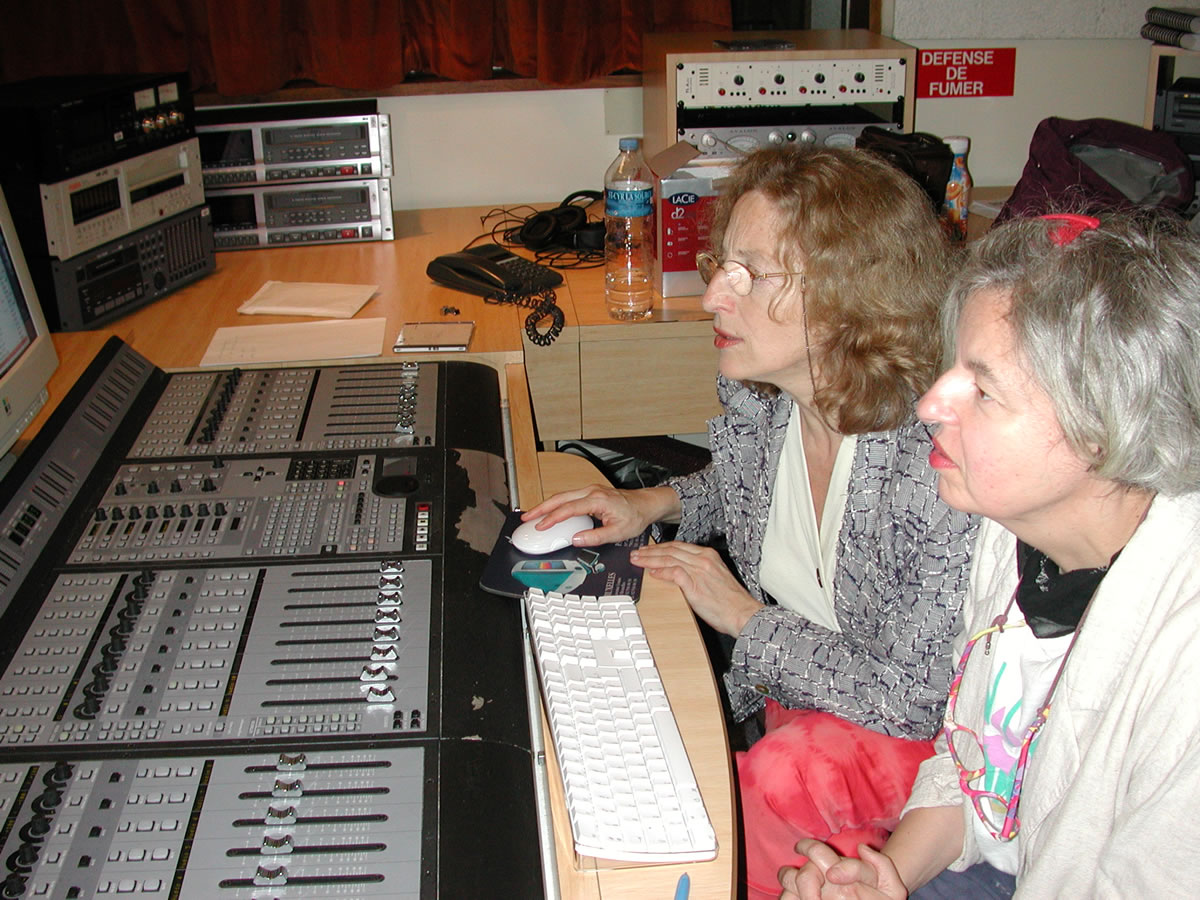 Wiska Radkiewicz and Andrea Cohen.