Residence: Montréal, Canada
Léa Boudreau is a composer and musician based in Montréal. She has nourished a passionate relationship with sound since her teenage years, a time when she would spend days on end as a hermit, listening and creating… oh, how little things have changed! Nowadays, she continues to create in the realms of performance and composition, driven by a desire to explore the infinite sonic possibilities of everyday objects and to express the multitude of musical ideas keeping her awake at night. She has received several awards in recent years, including 3rd prize in JTTP 2019 from the Canadian Electroacoustic Community (CEC), 3rd place in SIME competition (Lille University), the Marcelle Prize (Faculté de Musique de l'Université de Montréal) in 2019 and the 3rd Hugh Le Caine Prize (SOCAN Foundation Awards for Young Composers) in 2017.
Date: September 30, 2020
Source: JTTP 2020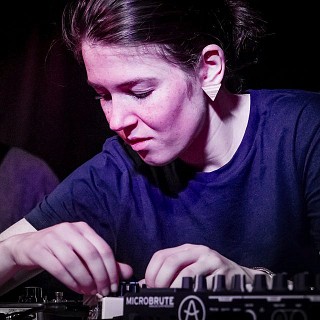 Photo
:
Laura-Maria Martinez.