Team
CEC Board of Directors
Artistic Direction
Yves Gigon
Project Management
Databases and Web Production
Jean-François Denis
Databases and Web Design
David Turgeon
Programming and Web Design
Jef Chippewa
Copy editing
English Translation
Yves Charuest
French Translation
Partners
The CEC thanks the artists who have contributed the works featured in Sonus as well as the members of the CEC for their ongoing support of the project.
We are also grateful to Jean-François Denis and DIFFUSION i MéDIA, who have supported the creation and development of the CEC and its projects for more than 30 years.
The Canada Council for the Arts supported the development of Sonus' online interface in 2003 through their Targeted Initiatives programme.
Core funding received from the SOCAN Foundation since 2005 has been an important factor in the maintenance and growth of the site.
Major upgrades of Sonus in 2017-18 and again in 2019 were supported by generous grants from the SOCAN Foundation and the Canada Council for the Arts, respectively.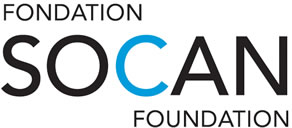 [Last updated November 2019]